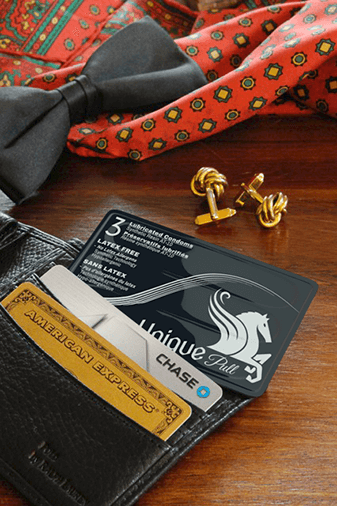 Unique Pull condoms are the best condom for men who want to enjoy the best sex possible. They are for men and women who want protection from pregnancy and sexually transmitted diseases, but also want maximum feeling and enjoyment.
Unique is packaged like a credit card so that you can carry it like one and it won't get damaged carrying it in your wallet like latex condoms will.
With Unique you are prepared for a night of action because it comes with three condoms to each credit card pack.

Unique is great for any kind of sex; whether you want protection during oral, vaginal or anal sex. Best of all it can be used with any lubricant without compromising the integrity of the condom.
The easy to use applicator tabs of the PULL System mean that either sexual partner can put the condom on without having to worry about spreading bacteria.