Unique for Women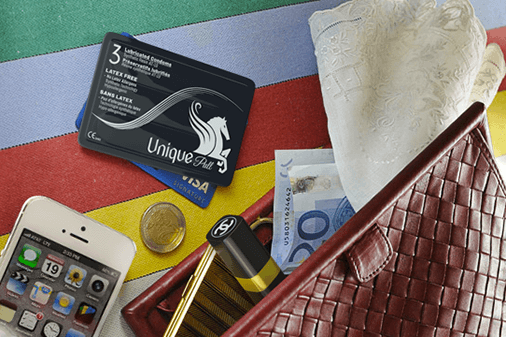 If you are serious about your sexual decisions, you should always be carrying Unique! There's a reason we're consistently listed as one of the best condoms for women (and men).
Unique is wonderfully packaged in the size of a credit card to be discreet, and contains 3 easy to use condoms.

Since Unique is packaged like a credit card you can carry it like one. In your wallet, your purse, inside the smallest clutch or inside the pocket of a tight pair of jeans. With Unique, being prepared is now discrete and even fashionable. With a credit card containing three condoms you can be prepared for any kind of night, even if you partner isn't.

Unique condoms are not just ultra-thin condoms; they are strong, hypoallergenic, and completely latex free so you can use Unique with confidence that you will be protected.

Discover the Unique Plus, Unique Pull and the Unique SecureFit today.