Lube & Arousal Oils 101
Choosing a safe lube for sex is incredibly important for your health and your pleasure. Dr. Laurie Mintz, the author of the book BECOMING CLITERATE, recently tweeted, "Go down a waterslide without water and you'll understand why foreplay is important."

Without adequate lubrication, sex can cause pain, discomfort, and even tears to the sensitive tissue of the vagina. It's vitally important to ensure there is enough lubrication before sex happens.
But sometimes people with larger vulvas struggle with producing enough natural lubrication even when sufficiently aroused (there are various reasons, including hormonal birth control and aging).
Sometimes, even if there is enough, it may be a person's preference to add more lubrication to make sex more pleasurable. In both cases, lube is the answer.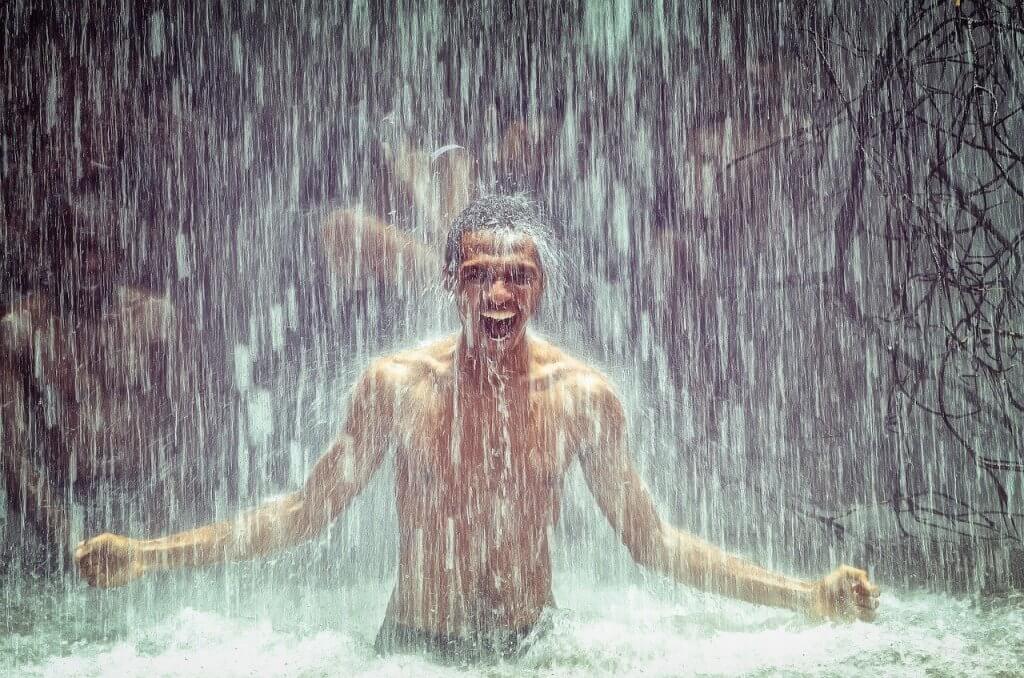 The first type of lube is water-based lube. It's compatible with all condoms, but, unfortunately, it dries out easily and needs to be reapplied often, making it not the best option for sex.
However, if you're using a silicone-based toy with sex or for masturbation, water-based lube is the answer. Because silicone-based lube degrades silicone, mixing the two can be dangerous for your health. Silicone-based lube breaks down silicone toys, which then makes the toy no longer body-safe. Sliquid's water-based lube, H20, is stellar.
Silicone-based lubes are fantastic for many sex acts—hand sex, vaginal penetration, anal, and even incorporating it with oral sex because it is safe to ingest. Silicone-based lube is important for anal because unlike water-based lube, it does not dry out, which is critical because unlike the vagina, the anus does not naturally lubricate. Sliquid Silver and Uberlube are both wonderful silicone-based lubes, and Sliquid Sassy is the lube I often recommend often for anal sex because it has a thicker formula. Unique non-latex condoms come pre-lubricated with WET Platinum, another excellent lube. Silicone-based lubes are compatible with all condoms but may irritate people with sensitive skin. It's also important to note silicone-based lubes are waterproof (ideal for shower/bath play!), but can also stain bedding.
Oil-based lubes are great for all sex acts but are not compatible with latex condoms. Non-latex Unique Condoms can be used with any oil-based lube without risk. I recommend sticking to oil-based lubes that can be purchased from major brands (many of them are coconut oil-based) instead of improvising.
Using cooking oils like olive oil or canola oil, baby oil, and mineral oils like petroleum jelly can disrupt the natural pH of the vagina and/or cause other harm, and are not advised to use for sex. Consult with a doctor before proceeding. When it comes to oil-based lubes, I recommend the brand TOCA, which is coconut oil-based.
Lastly, under the lube umbrella, there are also arousal oils and gels. Arousal products increase blood flow to the clitoris or head of the penis, which increases sensation and overall sexual satisfaction. Arousal oils, like oil-based lubes, are only compatible with non-latex barrier methods like Unique Condoms.
An example of a great arousal oil is Foria's Pleasure. (Infused with THC, this product is only available in states where cannabis is legal.) What I enjoy most Foria is that, unlike other arousal gels, Pleasure doesn't have a heating or cooling element—it strictly amplifies pleasurable touch. For a water-based option, try Unbound's Clitoral Jolt gel (which has peppermint oil to create a cooling, tingling sensation). After applying and waiting for the directed amount of time (Foria recommends 15 minutes), these products can help you orgasm faster and with more intensity.